Biker Jewelry From The Leading Jewelry Stylists
Apart from driving a stylish or cool bike, the biker needs proper accessories. The moment the word 'accessory' is uttered, you start thinking about jewelry. Even a biker needs proper jewelry to appear cool and stylish. It is important for any bike rider to choose the perfect pieces of jewelry before going for a ride. To increase the style quotient, it is important to choose perfect pieces of jewelry. Well, the online stores are filled up with biker's jewelry. The perfect set of biker jewelry can bring a spark to the instinct of a motorcyclist.
The trend of biker jewelry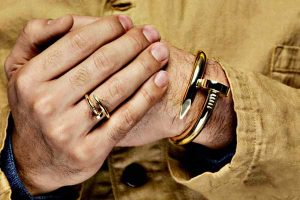 The trend of wearing biker's jewelry was developed in the 1950s, and since then we have a lot of choices in biker's jewelry. Such accessories depict freedom, power, and strength of the biker. To flaunt your rider style, you need to buy the biker's jewelry.